Degree in law from Pompeu Fabra University of Barcelona.
Violinist, with musical training since the age of 3 with Maestro Albert Sarrias.
Sailboat sailor, passionate about sailing and the sea.
I was born on August 9, 1984 in the city of Barcelona. I am a violinist and have a degree in law from Pompeu Fabra University in Barcelona.
At the age of 3 I started studying violin with master Albert Sarrias under the Suzuki method. And soon after, I started studying singing and solfeggio with teacher Maria Salietti. When I was 10 years old I entered the Escolania de Montserrat where I continued to study violin with Antoni Guinjoan and M. Jesús Castro, piano with maestro Carles Viarnès and chamber music with Emili Blasco. During this time I was the concertino of the Montserrat orchestra, under the baton of Father Jordi-Agustí Piqué.
At the age of 14 I left the Escolania and continued with secondary music studies at the Escola de Música de Barcelona with Ben Kreitz, Gerard Claret, Pere Bardagí and the violinist Agustín León Ara as teachers. I also studied harmony, counterpoint, fugue and composition with the composer Víctor Estapé. I have not rested in my musical training and also took violin courses all over Europe, highlighting the Tui courses, where I had teachers such as Nelly Eskolnikowa and Francisco Comesaña; and the international music course in Oviedo, with maestro Ruggeri Ricci and at the Swiss school Yehudi Menuhin with maestro Alberto Lissy. I have dedicated myself to music management through the company Musicadecasament SCP and Musical Agency where I managed the musical representation of more than 120 musicians.
I did compulsory schooling at the Thau school (primary and secondary education) and at the Escolania de Montserrat (1994-1998). I studied Law at Pompeu Fabra University (2003-2009).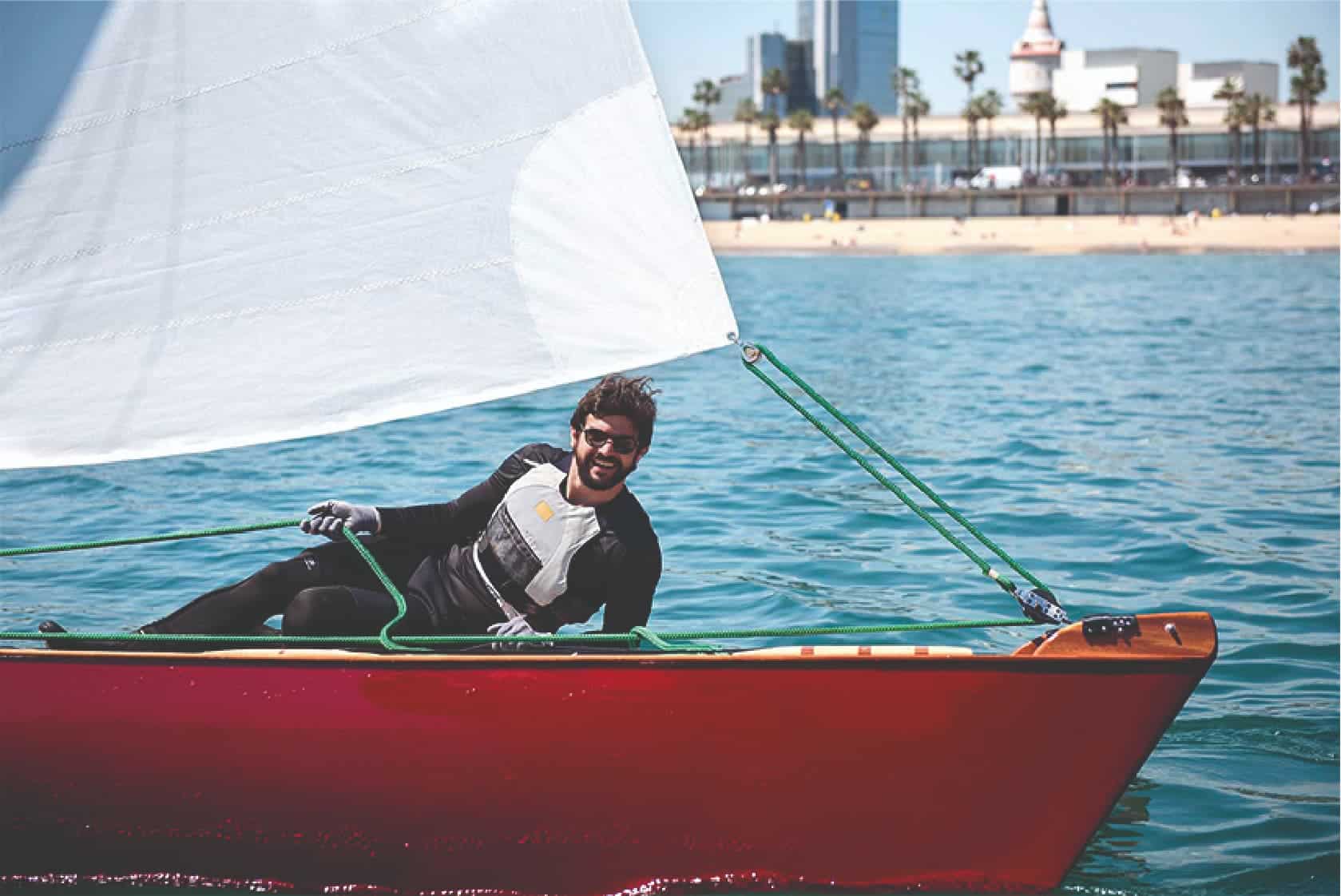 I am a "Patí Català" skater and I participate in regattas during the week in Barcelona when work allows me.
Outstanding track record:
Champion of Catalonia in Sailing, 2nd Category in 2004;
Winner of the Spanish Skate Cup, 2nd Category, in 2004;
Runner-up of the European Sailing Cup, 1st Category, in 2013.